The Manifest Award for Corewide  

Corewide is thrilled to announce getting the first award!
The Manifest has recently recognised our team as one of the most reviewed cloud consultants in the UK.
About the Award

Most Reviewed Company Award on The Manifest features the 15 companies on each directory page that have received the highest number of new Clutch reviews in the past 12 months. And in September, the Corewide team proudly joined this list getting 5th place.
We are extremely delighted and look forward to future business development that will definitely result in new significant awards.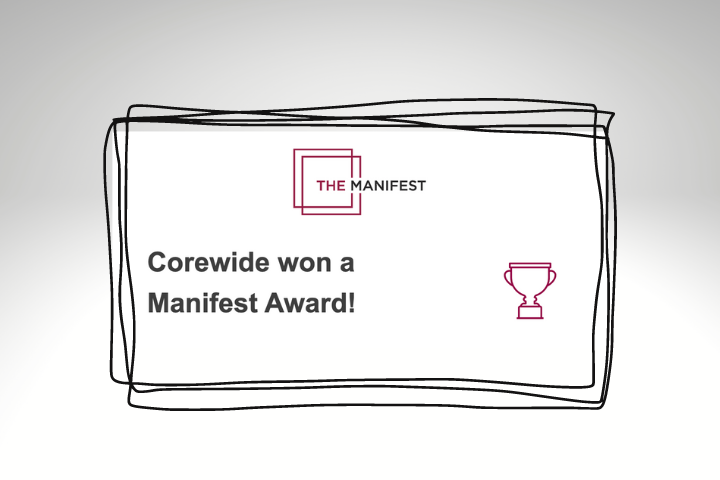 Who We Are
First of all, your trusted DevOps vendor.
Corewide is a DevOps-as-a-service company that delivers exceptional solutions with engineering elegance. We believe DevOps to be a philosophy, not just a set of practices. Our team goes above and beyond to create unique experiences for our clients.
We started this company seven years ago. Since then, we have been pushing the boundaries of technology to bring innovative solutions and cultivate enviable business relationships.
Today, we continue to master our skills and proficiencies to deliver outstanding service to our partners. Being a human-centric company where everyone contributes to business development, we consider this success a team effort.
You can meet some of us on the calls, however, many valuable people stay behind the scenes. Taking the opportunity, we offer you to make an acquaintance with our grey eminences, from HR specialists to marketing managers, by visiting this page. 
Corewide believes this award showcases our commitment to producing the highest level of service – just as the latest review on Clutch does.
Nordkap AB is a financial services company that engaged with us long before February 2022. And its former Head of Development, Måns Haegert, is far more than just a client for us now – he is our dedicated friend. 
Nordkap needed IT consulting to identify the best methods to improve their infrastructure based on their future path. Here's what the team said about their choice: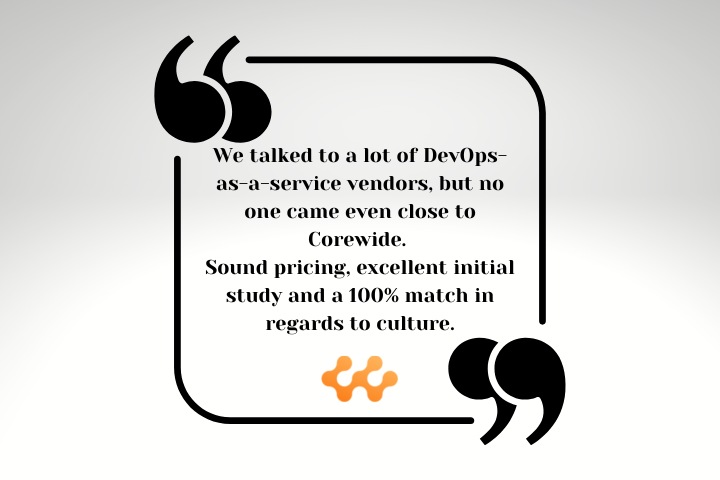 We once again thank our partner for taking the time to share this feedback. You can find out more about our notable achievements by browsing our case studies.
As for the services and solutions, visit our home page – any DevOps-related task like establishing scalability or crafting a backup strategy will be smooth sailing with Corewide.